Where we are
Our prestigious central Oxford location
We are proud to be located at some of the best spots in Oxford. From the modern boarding house to the grand St George's Mansion, there are plenty of spaces for our students to learn, be creative, unwind and enjoy what this city has to offer.
St George's Mansion: Admin & Study Centre
The grand building of St George's Mansion lies on the corner where the famous Cornmarket Street meets George Street. The College Administration & Study Centre is housed here – in a five-story Edwardian building offering breath-taking views of the Dreaming Spires, a suite of tutorial and seminar rooms, a library, a common area, and a café for students' use.
Alongside the small-group and one-to-one teaching, this is where the College hosts many of its events including talks, debating, and other student clubs. The views across Oxford from the fifth floor are very impressive – it is always worth a look!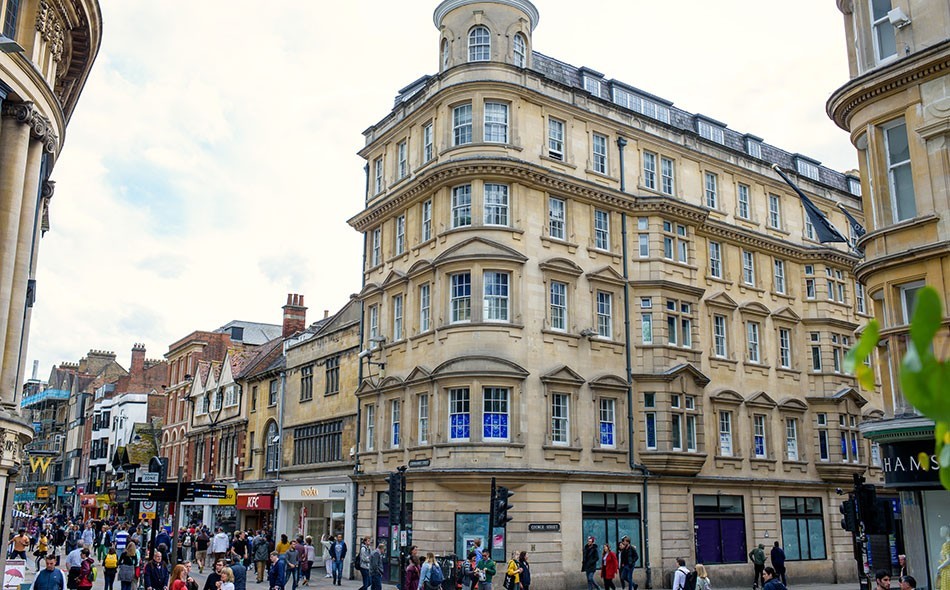 Cherwell House: Boarding Accommodation
Cherwell House is where our residential students enjoy much of their free time. It is a modern, purpose-built accommodation facilities located within a short walking distance from the College Administration & Study Centre (St George's Mansion). All students occupy single, en-suite rooms, which ensure the ultimate comfortable living conditions for the learners.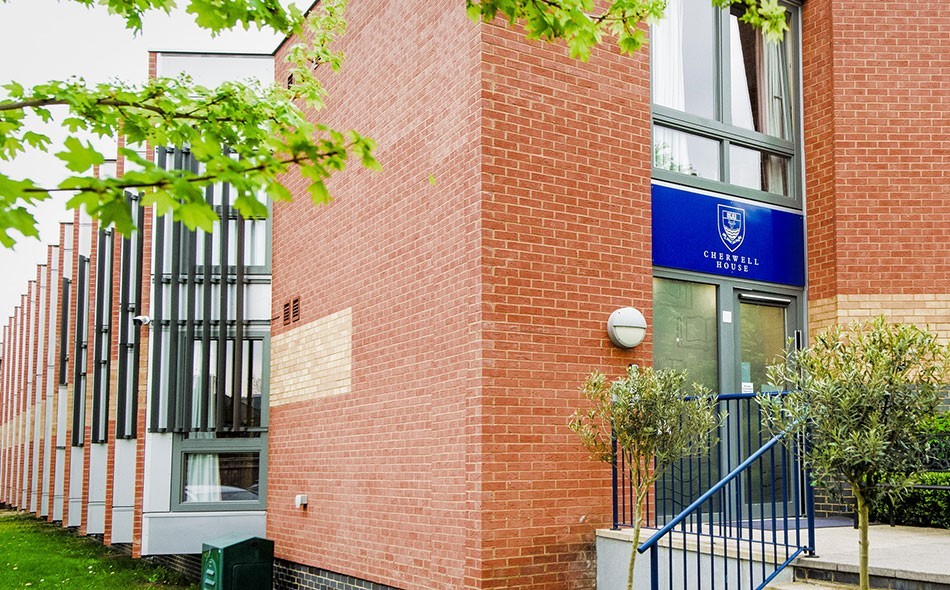 Frewin Court: The Science Lab
The Science Faculty is located at Frewin Court, adjacent to the Oxford Union, providing comprehensive laboratory facilities for students undertaking practical endorsement in science subjects. The Science Faculty has recently been expanded by the acquisition of an additional study centre. The new study block spans across four floors and comprises of spacious tutorial, seminar, and supervised study rooms. It is the perfect place to focus on lab work in either a one-to-one or small group setting.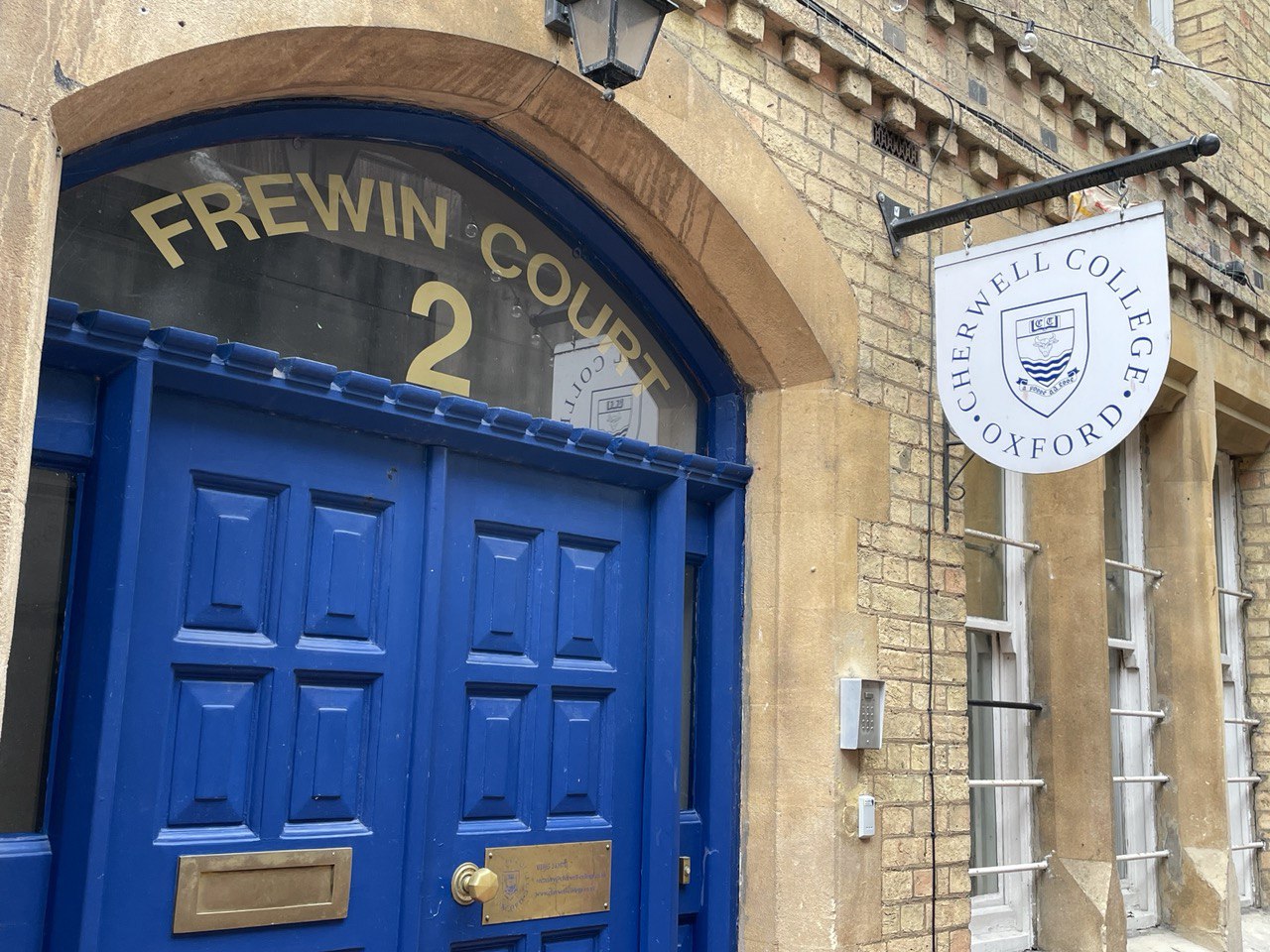 Cantay House: The Art Studio
The Art Faculty is based at Cantay House, Park End Street, on the route between Cherwell House and St George's Mansion. It is equipped with all the necessary teaching materials required for students taking Fine Art, Textiles and Photography. This is where our students create their outstanding artwork, much of it as part of their coursework but also as part of our regular student Art Club.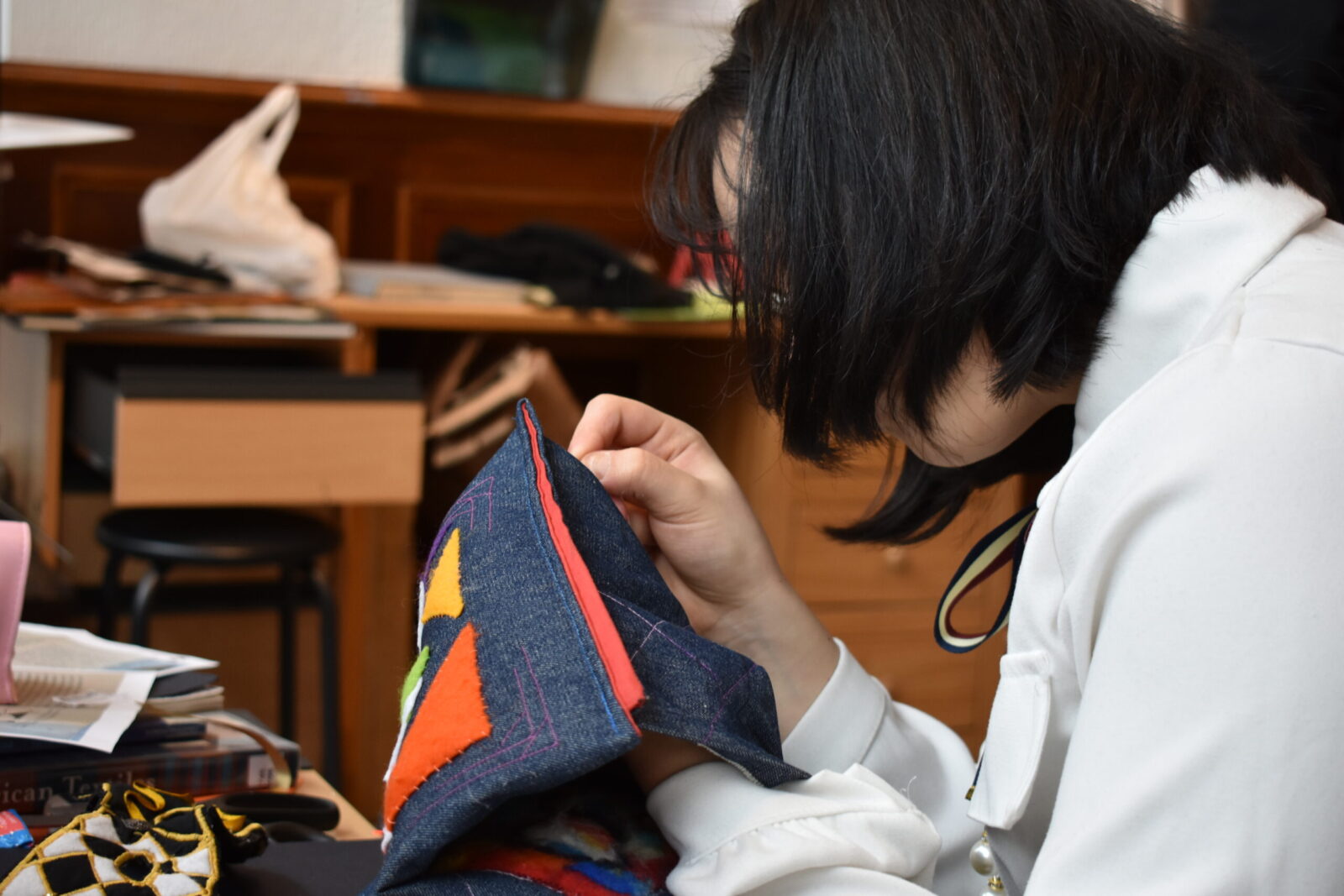 And, even more: The Oxford Union
Our students have privileged access to the Oxford Union, our neighbour at Frewin Court. Students can make use of the university's world-famous library and attend the Union's prestigious debates and events.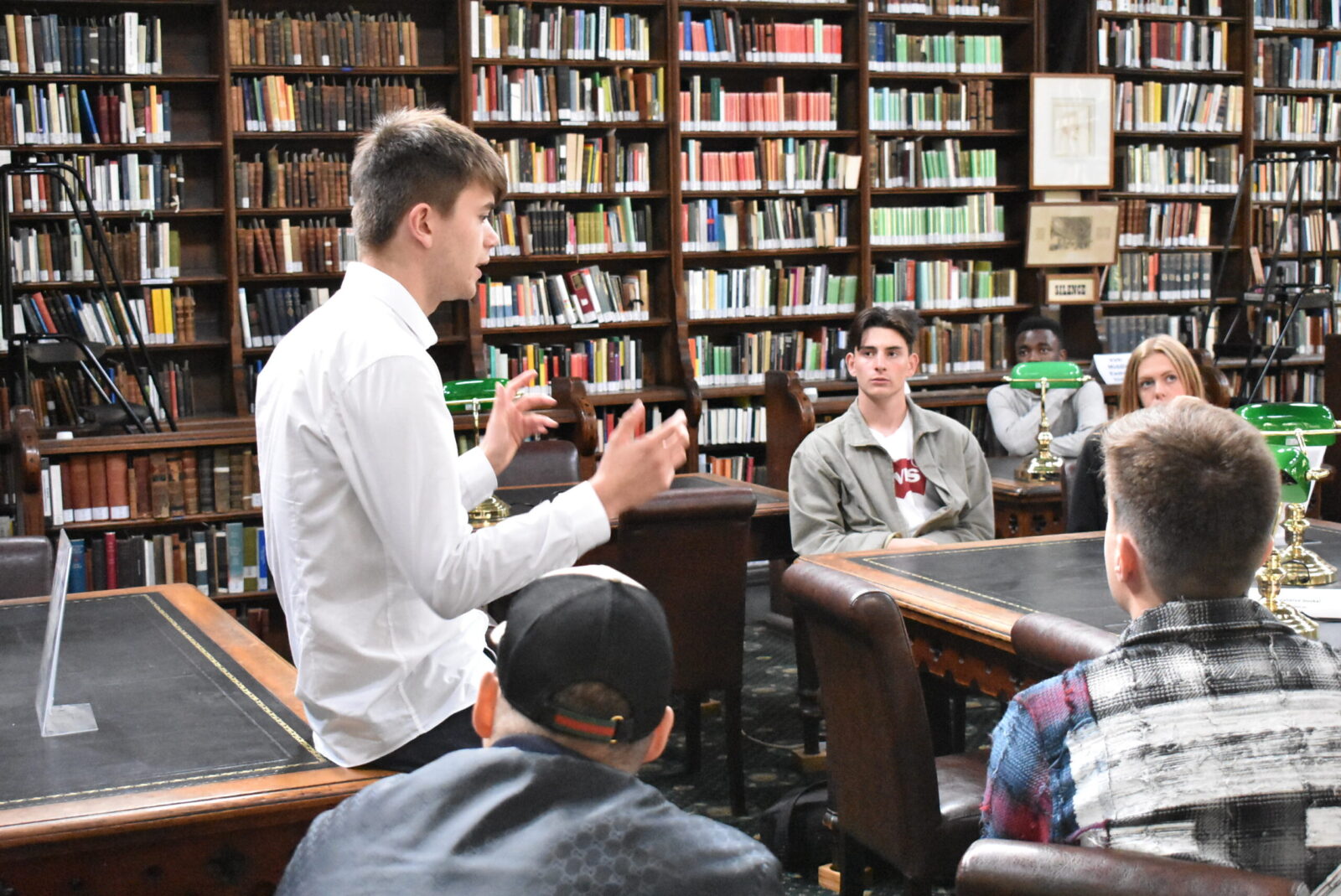 HOW WE TEACH
OUR PHILOSOPHY
We strongly support and believe in the unique development of each individual, and strive to ensure that all of our students achieve their fullest potential by providing a positive learning environment that encourages confidence, discipline and ability to think independently.
What is located nearby?
Cherwell College is in the heart of the city surrounded by world-class museums which boast some of the best collections in the world.
We are extremely proud of our facilities and believe that they offer students the perfect balance between effective academic study, enrichment, and relaxation.
Ashmolean Museum
History of Science Museum
Museum of Natural History
Pitt Rivers Museum
University Parks & Botanic Garden
Enquire
Interested in attending?
If you are interested in applying to Cherwell College Oxford, you may do so by submitting an enquiry form through our website, specifying your full name, date of birth, contact email address, contact telephone number as well as provisional programme choice (e.g. A-Level, GCSE, etc.).
Our Admissions Secretary will contact you shortly after to advise further on the application process and entry requirements for your chosen programme of study.